Second generation fleet framework offers sustainable solution
July 5, 2021
Our Flexible Fleet Services framework, delivered by Northgate Vehicle Hire, was so well received that we have re-procured a follow-on arrangement with Watford Community Housing.
The new PCR 2015-compliant framework, which includes additional services such as accident management, fleet management and fuel cards, is structured to help organisations prepare for the transition to electric vehicles.
It is the only one-stop-shop rental solution of its kind, offering a long-term option with flexibility built in.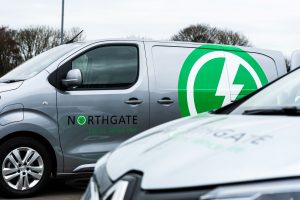 "With the sale of new petrol and diesel cars and vans set to end in 2030, choice and flexibility will be a fundamental requirement for fleet arrangements, and this second-generation framework will provide a route for fleet owners to rent electric vehicles, supporting them to move towards a sustainable fleet solution," said Nick Hann, Pretium's head of frameworks.
Northgate's branch network and fleet size allow it to get vehicles to customers quickly and to keep them on the road longer with minimal downtime. Services include vehicle hire with service, maintenance and 24/7 breakdown assistance. Additional mobility solutions such as telematics, livery, bespoke fittings and racking are also available.
Furthermore, Northgate is working to provide the latest electric vehicle options for customers as well as continuing to invest in fully equipped workshops and trained EV technicians in each branch.
"Adding EVs to your fleet should form part of a wider mobility solution. Ownership or contract hire will commit fleets to years in vehicles that will have been superseded by newer, more capable and cost-effective models" said Neil McCrossan, sales and marketing director "Through this framework we can continue to offer a full mobility solution as customers plan their transition towards 2030."
For more information on the Flexible Fleet Framework email fleet@pretium.co.uk