Responsible sourcing in the supply chain 
July 10, 2022
Megan Adlen, Group Sustainability Director at Travis Perkins plc, outlines the importance of responsible sourcing in your supply chain.
Responsible sourcing is about ensuring that the products your company/organisation sells are of the right quality and sourced from known, trusted, ethical and sustainable suppliers, which is key to establishing a resilient and transparent supply chain.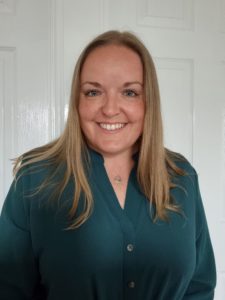 Why is it important?
Consider your own purchases – when you go food or clothes shopping you expect that trusted brands are doing the right thing; that workers within their supply chain are fairly treated and fairly paid and that the products they sell are safe and fit for purpose. We're rightly shocked whenever this turns out not to be the case.  
Travis Perkins Group and all of our businesses are trusted brands and our customers expect the same from us. It's through our work on responsible sourcing that we can give customers, investors and colleagues confidence that we're a trustworthy partner to the industry. 
The way that products and services are sourced has a material impact on environmental and social sustainability. Did you know that the construction sector is one of the biggest consumers of resources and produces more waste than any other sector in the UK? Also, in the UK, the built environment is responsible for more than 40% of carbon emissions*.  
The sector is also one of the most vulnerable to modern day slavery. Our choices around suppliers and products make a difference. By assessing suppliers and their products and supporting suppliers to evolve, we are improving sustainability in the sector.  
What we do
At Travis Perkins Group, we have set a leading appetite on environmental, social and governance (ESG) and responsible sourcing is one of our priority focus areas. In practical terms responsible sourcing is about due diligence on products and suppliers. We make sure we comply with product regulations, and we complete technical and ethical assessments on our suppliers, either online or at their factories, identifying areas for improvement and supporting them to improve. We set ourselves ambitious goals, such as 100% certified timber (we achieved 98% in 2021). We also actively work with suppliers on carbon, sustainable products and packaging.  
How does this benefit our customers?
There are several benefits to working with supply chain partners, like Travis Perkins Group, who manage responsible sourcing well. Firstly, assessed and managed suppliers are more reliable and resilient, supporting your continuity of supply. Secondly, responsible sourcing protects and enhances the reputation of your business as the impact of being linked to any corrupt supply chains can be very serious. Thirdly, it helps you to achieve your own sustainability goals, as we can't be sustainable businesses without sustainable supply chains.  
Many of our customers ask us to confirm what percentage of their spend with us is responsibly sourced and this interest in the integrity of supply is really important – we're happy to see customers taking this seriously. 
Travis Perkins Managed Services delivers our Materials Supply and Managed Services framework, developed by Pretium in partnership with our Contracting Authority Watford Community Housing. The framework helps to increase productivity, giving direct and easy access to a range of materials and managed services and was created with an emphasis on value for money, account management and operational flexibility.