echelon Conference – Innovarium presentations, Hollins Suite
October 26, 2021
The Hollins Suite, sponsored by Langley Roofing Systems, played host to two innovariums at the 2021 echelon Conference, which was held at Stamford Bridge on Thursday 21st October.
The first session started with a presentation by Jenny Osbourne MBE, Chief Executive of Tpas England, who discussed the Charter for Social Housing Residents whitepaper.
She talked about what impacts most on the tenant/landlord relationship, building trust and why deafening silence doesn't mean that everything is okay.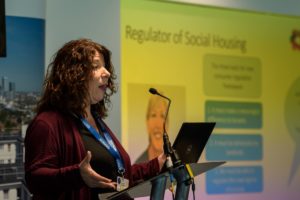 She was followed by echelon Group CEO Mathew Baxter who talked about a new way of capturing and delivering social value​ and why early identification of opportunities and being proactive is important.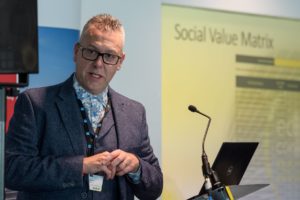 The mid-afternoon innovarium focused on Sustainable Solutions and included presentations from Jay Taylor, Area Sales Manager at Northgate Vehicle Hire  which delivers Pretium Flexible Fleet Services framework and Megan Adlen, Group Sustainability Director at Travis Perkins PLC.
Jay spoke about the company's plan to roll out electric vehicle charging locations and its view on sustainability and carbon reduction for fleets.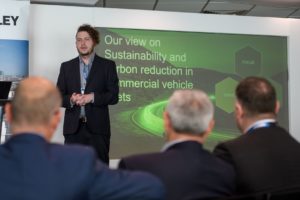 Megan outlined Travis Perkins' decarbonbonisation roadmap and how it is supporting suppliers and clients to reduce their carbon footprint.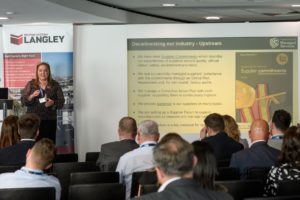 You can view the presentations below: