Collaborative problem solving with Pretium Frameworks
June 29, 2021
Connect Property Services has expanded its operations to create a new in-house repairs service for its parent company Catalyst Housing. Primarily focused in Ealing and West London, the contract replaces a previously outsourced arrangement that ended in January.
From a standing start in November 2020, Catalyst and Connect Property Services needed to be operational on 29 January 2021.  This incredibly tight deadline had to be met without the benefit of historical data or legacy information.  A TUPE commitment ensured that Connect would retain the majority of the workforce but what it didn't have was materials and a fleet for its new operatives.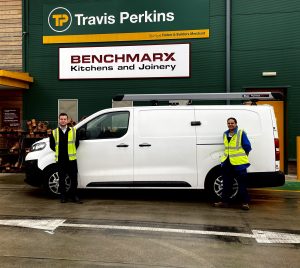 Working with Pretium Frameworks, Connect Property Services, was able to access its Materials Supply and Flexible Fleet frameworks and start negotiations immediately with framework partners Travis Perkins Managed Services (TPMS) and Northgate Vehicle Hire to meet the January deadline.
TPMS immediately set to work with Connect Property Services to create a new product catalogue from scratch. Working with the local Travis Perkins branch in South Ruislip the team set to work to increase its capacity, bring in additional stock lines, develop van stock profiles, create a storage area and establish a dedicated service terminal for Connect's team of operatives.
At the same time Northgate and Connect started to look at fleet requirements, vehicle use and operational needs. Immediate access to a new fleet and the ability to change vehicles and adapt to unforeseen challenges was key and Pretium's fleet rental partnership with Northgate was the only way that Connect could create the flexibility and meet its deadline. Connect now has 111 Northgate vehicles within its fleet, all supplied with Northgate's Telematics Control+ solution. Bespoke equipment was fitted for various vehicles including shelf racking, roof bars and hot water hand wash units.
In both cases instant access to key suppliers and a collaborative problem-solving approach enabled Catalyst and Connect Property Services to meet the challenge, and even with additional obstacles relating to COVID-19 added to the mix, the service was up and running for 29 January.